Why You Need IFDA
IFDA has helped thousands of retailers dramatically improve their bottom line by reducing advertising costs while increasing the effectiveness of their advertising. We know what works! When you hire IFDA to formulate and implement your advertising campaign, you can rest assured that every dollar is spent to garner immediate measurable results. Every penny you spend on advertising and marketing should be spent to motivate action and potential buyers to visit your store. We fully understand our industry and the changes that are occurring every day. Where there is change, there is opportunity! IFDA will help you take advantage of every opportunity.
Our Customers
Our Customers choose us. We have the expertise to help them eliminate wasteful spending and focus their dollars into advertising that delivers results.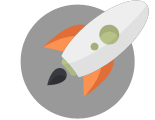 We're Here To Help Your Business Blast Off!
Through Creative Ideas, Innovation & Sheer Determination