What is Traditional Marketing?
Traditional marketing is a rather broad category that incorporates many forms of advertising and marketing. It's the most recognizable types of marketing, encompassing the advertisements that we see and hear every day. Most traditional marketing strategies fall under one of four categories: print, broadcast, direct mail, and telephone.
Direct Mail, Baby!

Cash in on an age old advertising method. Success after success, our direct mail programs produce results, just ask our customers! Direct mail is a great way to reach market segments you want to target more intensely or those that may be missed in general promotion campaigns. Virtually no other medium is as flexible when it comes to the ability to target specific demographics or to target specific geography or zip codes.
Improving the response of your direct mail could be as easy as making sure you are targeting the right segments of the community. Here are just a few criteria to choose from:
Search your list by:
Basic Demographics
Age
Gender
Estimated Household Income
Marital Status
Housing & Finance
Home Value
Home Ownership
Housing Type
Geography
States & Provence
Counties
Cities
Radius around an address or ZIP Code & Postal Code
Metro Areas
Area Codes
Carrier Routes
Neighborhoods
How do postcards / direct mail compare to other marketing?
Direct mail is an extremely effective way to bring in more customers. It also specifically targets your market, which other types of marketing can't do.
How much does it cost for one mailing?
It's very affordable! It's based on how many cards you mail and we have campaigns to fit any budget. Usually less than the cost of a stamp!
What will my design look like?
We'll create a custom design to reach your target market or you can choose from many successful samples on our website.
Who will you mail the cards to?
Based on your location, we'll pull a specific list that matches your client criteria in your area.
---
TV COMMERCIALS / MARKETING VIDEOS
You don't have to dig deep to understand why video advertising has become a dominant force. According to YouTube, users watch over 1 billion hours of video on the site every day. Video has become such a natural part of the web browsing experience that advertisers can use it to quickly engage with their audience. Our video production is second to none! We can serve your video ad up in multiple platforms from broadcast television to OTT to social media to pre roll. With ifda, we make it so all your demographic are exposed to your advertising by utilizing every effective means of delivery.
---
RADIO
Our script writers and VO talent will help you penetrate the listening audiences and motivate buyers to shop!
---
CIRCULARS

While many newspapers's reach have been significantly dimensioned, the core subscribers that remain are homeowners with incomes of 75k and up, aged 50+. In other words, your primary demographic! Because the reach is dimensioned, so is the cost.
Sample Circular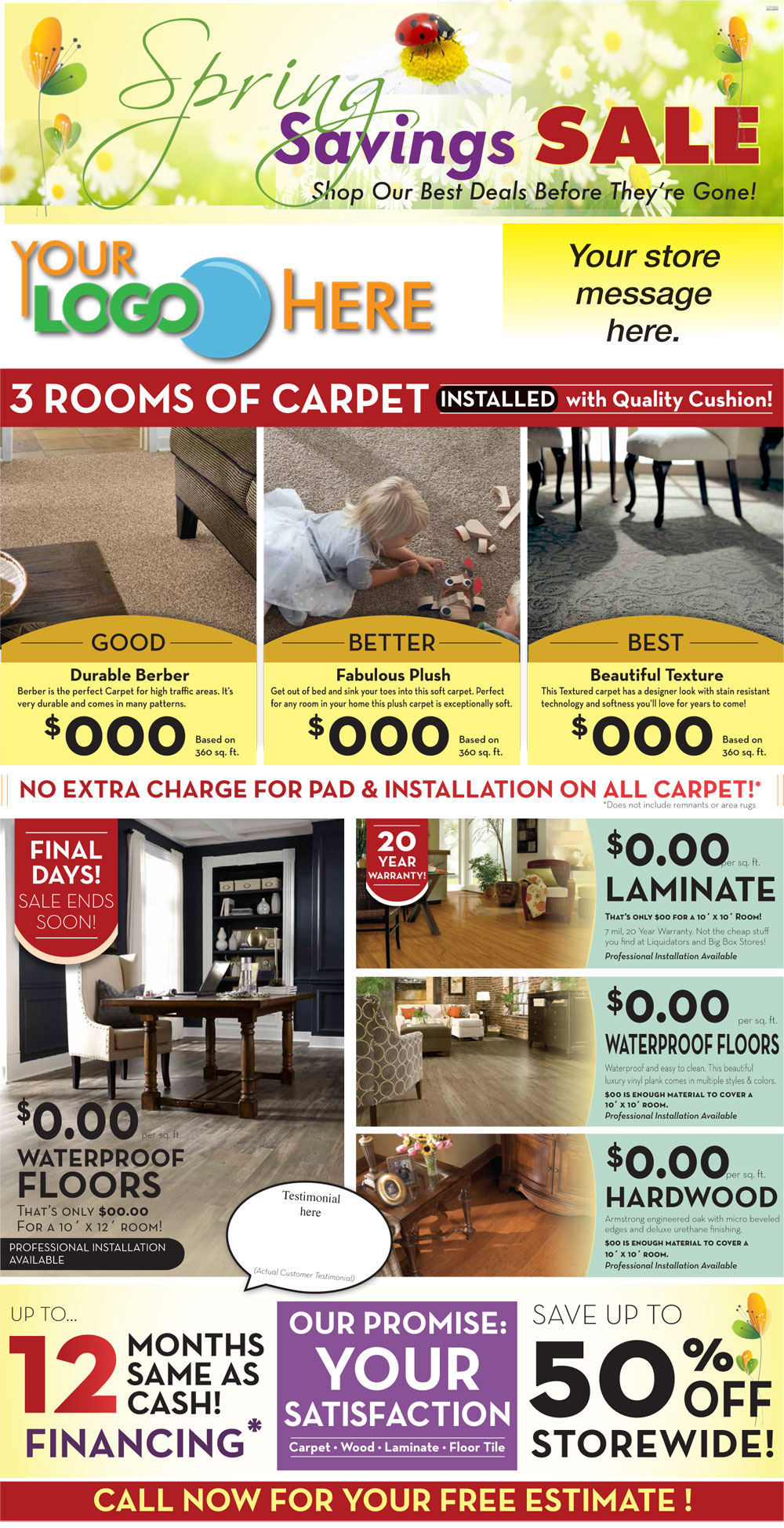 ---