New Patent Pending Technology Matches IP Address to Street Address
Combines Offline and Online Data
Patent Pending Technology Accurately Maps IP Address To Physical Address Allowing You To Combine Digital Ads With Direct Mail Campaigns
Increases Response Rates
Delivering Digital Ads Before and After The Direct Mail Piece Hits Significantly Increases Response Rates
Flexible Ad Delivery Management
Select The Exact Day, Time And Frequency Of Digital Ad Delivery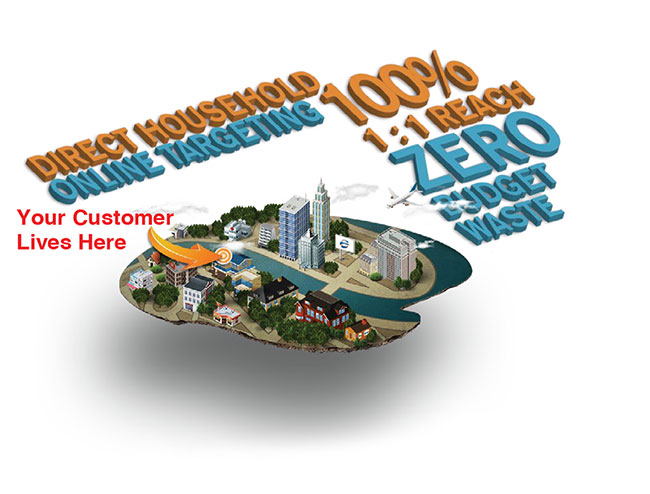 IP Address + Street Address = Better Targeting

IP Targeting = 100% Targeted Ad Delivery

Driving Offline Data Online
This unique geo-location technology produces a highly accurate customer profile which allows our clients to place advertisements directly on an individual computer by utilizing ONLY that individuals home/business address.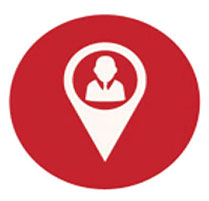 Our Technology
Our patent-pending technology doesn't use cookies or census block geo-location. We have developed a proprietary technology that maps IP Addresses to physical addresses.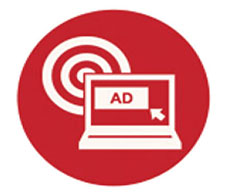 Reaching your base, privacy safe
Our goal is to allow advertisers to reach their intended online customer base for pennies on the dollar with surgical accuracy – and at the exact time of their choosing. This is done in a privacy-sensitive manner, by assigning a unique privacy ID
DIGITAL AD TYPES INCLUDE DISPLAY, BANNER & VIDEO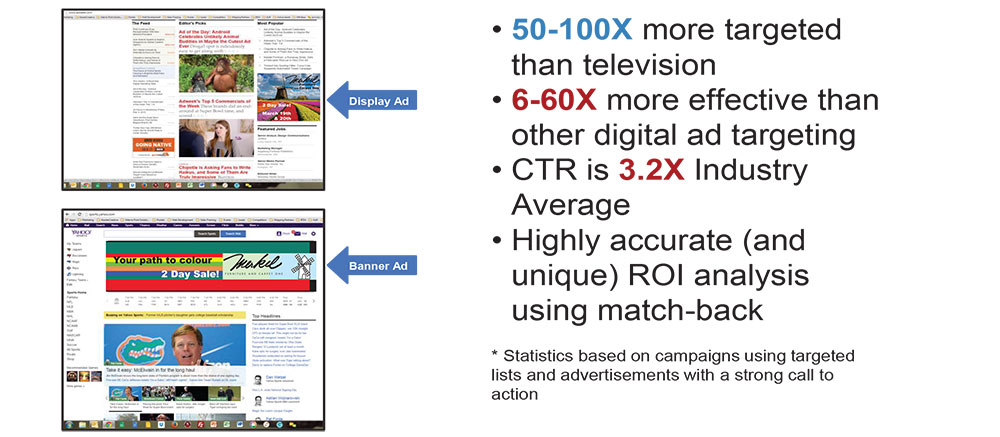 AD NETWORK > 1 MILLION WEBSITES

Case Study
Direct Mail Invitation Sale
• Targeted 10,000 qualified homeowners.
• We merged the mailing list with our IP address list.
• Direct mail invitation delivered Monday prior to Saturday sale.
• Delivered ten digital ads placed five days before and after the receipt of the invitation.
Result:
The flooring store provided me with the list of buyers after the sale. We then matched his list with our IP list, and found that out of the 46 buyers at the sale, 28 were recipients of the digital ads with our IP matching technology. That's around a 60% increase!